Patient Information
Patient Information Form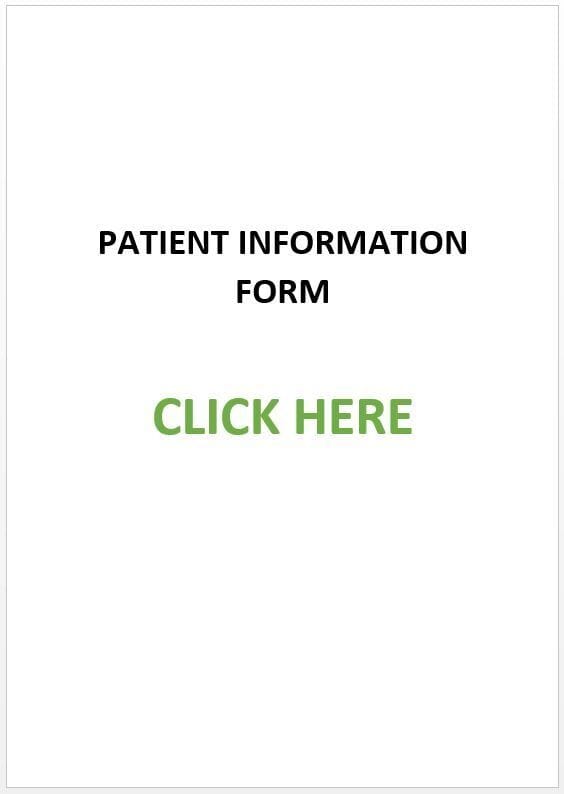 Links
Practice Hours
Monday to Friday 8:30am-5pm (excluding public holidays)
Appointments
Appointments can be made by phoning our rooms on 8357 8833 during consulting hours Monday to Friday 8:30am to 5pm (excluding public holidays). Please allow up to 2 hours for your initial appointment as often investigations and treatment are done in-house at time of consultation which takes time. We appreciate your time is valuable and although we endeavour to run to our appointment schedule at times emergencies may occur which can lead to delays and longer than expected waiting times. We do apologise for any delays you may incur whilst we give all of our patients a high quality of care.
After Hours Care
In the case of an emergency outside of practice hours please contact your local GP or hospital emergency department.
Email
KEC has an email address that patients and referring practitioners can use to send through simple communications to their doctor or practice staff. Please contact us to find out the email address or use the contact form provided on the website.
This email address is checked on a daily basis. While we make every effort to keep your information secure, we do remind you that electronic communication can be potentially compromised and accessed by outside of our practice. Patients communicating with KEC through email do so at their own risk. For any urgent matters or to make an appointment please telephone our reception team on (08) 8357 8833.
Website kingswoodeyecentre.com.au
The KEC website is full of information you may need to know when attending our practice as well as information on conditions treated. The website also includes links to other websites which you may also find useful.
Telephone Calls
Patients are encouraged to make an appointment to speak with their doctor. However for certain circumstances, patients may leave a phone message and where appropriate the doctor will return as soon as possible reception staff will give an indication as to when the Doctor may be able to return your call if he is not in the Practice that day. Alternatively, a practice staff member will call to advise you the doctor wishes to see you via appointment. Urgent calls will be put through to your doctor or nursing staff wherever possible.
Reminder/Recall System
Our Practice now offers SMS reminders for upcoming appointments. Please notify reception staff if you would like to receive SMS reminders. We also offer a recall system for patients who require 12 month, 2 year or 5 year reviews. A letter will be sent to the patient to remind them to call and make their appointment. Please advise reception staff of any changes to contact details.
Smoking Policy
This practice has a no smoking policy.
Fees and billing arrangements
KEC is a private billing practice and you will incur a co-payment above the Medicare rebate. Our practice policy requires all accounts to be paid in full on the day of consultation including Medicare rebate. Our reception staff will lodge your account to Medicare electronically on your behalf to claim your rebate. If you have registered your bank details with Medicare you should receive your rebate within 48hours. We accept cash, Eftpos, Credit Card (excluding Amex and American Express) and cheques.
Any other tests, treatments or procedures required to reach a diagnosis may attract an additional charge some of which are not claimable through Medicare. Private Health Insurance will only cover in hospital procedures and even then you may still incur a "gap" payment.
If you have any concerns/questions regarding your account please speak with one of your reception staff prior to your consultation.
Scripts
It is important that you continue to see your doctor for management of medications prescribed however in certain circumstances you may be able to organise your script over the phone.
Management of your personal health information
Your medical record is a confidential document. It is the policy of this practice to maintain the security of personal health information at all times and ensure that this information is only available to authorised members of staff. All staff members of this practice have signed a confidentiality agreement as a part of their induction to our practice. If you wish to have your health record transferred reception can provide you with a form that authorises the transfer of your records.
Feedback & Suggestions
We welcome any feedback, suggestions or complaints you may have that will help us improve our service and take your concerns/suggestions seriously. Please feel free to talk to your Doctor or the Practice Manager or express them in writing either by post, email or fax.
Cataract booklet